Customers Also Viewed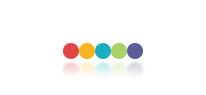 Description
| | | | |
| --- | --- | --- | --- |
| Source | Naruto Cosplay | Character | Sabakuno Gaara |
| Components | Vest, Overcoat, Pants | Fabric | Uniform Cloth |
| Anime&Manga Type | Shounen | Type | Sets |
| Character Type | Japanese Anime | Group | Men |
| Height(bare feet)(inch) | Female S:62¼-63¾, Male M :66¼-67¾, Female Plus XS:61¼, Male Plus S:67, Male S:64¼-65¾, Female XS:60¼-61¾, Female XL:68¼-69¾, Male Plus XS:65, Female XXS:58¼-59¾, Female Plus XXXL:72¾, Male XS:62¼-63¾, Kid L :51¼-59¼, Male Plus XXXL:76¾, Male XXS :60¼-61¾, Kid S :43¼-51¼, Female Plus XXL:70¾, Female Plus XL:69, Male Plus XXL:74¾, Male 3XL :74¼-75½, Female 3XL :72¼-73½, Male XXL:72¼-73½, Male Plus XL:72¾, Female XXL:70¼-71¾, Female Plus L:67, Female L:66¼-67¾, Male XL:70¼-71¾, Female Plus M:65, Male Plus L:70¾, Female Plus S:63, Male Plus M:69, Female M:64¼-65¾, Male L:68¼-69¾ | Bust(inch) | Male M :36½-37½, Female Plus XS:32-33¼, Male Plus S:36¼-38¼, Female XS:31¼-32, Male S:35½-36¼, Female XL:35¾-36½, Male Plus XS:33¾-35¼, Male XS:34¼-35¼, Female Plus XXXL:46¼-46¾, Kid L :25½-29½, Female XXS:30-30¾, Kid S :21¾-25¼, Female Plus XXL:44½-45¾, Male XXS :33¼-33¾, Male Plus XXXL:50½-53¼, Male Plus XXL:48¼-50, Female 3XL :38¼-39, Female Plus XL:42¼-44¼, Male 3XL :41¼-42¼, Female XXL:37¼-37¾, Male XXL:40¼-41, Female Plus L:38¼-40½, Male Plus XL:45-47¾, Female L:34¾-35½, Male XL:39-39¾, Female Plus M:35¾-37¼, Male Plus L:42¼-44½, Female M:33½-34¼, Male Plus M:39-39¾, Male L:37¾-38½, Female Plus S:33¾-35¼, Female S:32¼-33¼ |
| Waist(inch) | Female S:24¾-25½, Male M :32-32¾, Female Plus XS:23¼-25¼, Female XS:23½-24½, Male Plus XS:28-29¼, Female XL:28¼-29¼, Male S:30¾-31½, Kid L :22½-27½, Male XS:29½-30¼, Female Plus XXXL:39-44¼, Female XXS:22½-23¼, Female Plus XXL:37¼-38½, Male Plus XXXL:44¼-46¼, Kid S :19¾-22¼, Male XXS :28¼-29¼, Female Plus XL:34¾-36½, Male 3XL :36½-37½, Female 3XL :30¾-31½, Male Plus XXL:41-43, Female Plus L:31½-33¼, Male Plus XL:38¼-39, Female XXL:29½-30¼, Male XXL:35½-36¼, Male Plus L:35¼-37¼, Female Plus M:28-29¼, Female L:27¼-28, Male XL:34¼-35¼, Female Plus S:26-27¼, Female M:26-26¾, Male L:33¼-33¾, Male Plus M:32-33¾, Male Plus S:30-31¼ | Hip(inch) | Male Plus S:37¼-39, Female S:35½-36¼, Female XL:39-39¾, Male Plus XS:34¾-37¼, Female XS:34¼-35¼, Male S:35¾-36½, Female XXS:33¼-33¾, Kid L :28¾-32¾, Male XS:34¾-35½, Female Plus XXXL:48¾-52, Male XXS :33½-34¼, Kid S :23½-28¼, Female Plus XXL:46¾-48½, Male Plus XXXL:50½-54, Male 3XL :41¾-42½, Male Plus XXL:48¾-50¾, Female 3XL :41¼-42¼, Female Plus XL:44¼-46½, Female Plus L:41-43, Male Plus XL:45¾-47¾, Female XXL:40¼-41, Male XXL:40½-41¼, Male XL:39¼-40¼, Male Plus L:43-48¾, Female L:37¾-38½, Female Plus M:38¼-39, Male L:38¼-39, Male Plus M:39¾-41¾, Female M:36½-37½, Female Plus S:35¾-37¼, Male M :37¼-37¾, Female Plus XS:33¾-35¼ |
| Weight | 1.02kg | | |
This is a fabulous costume for Naruto fans! It features a long, regal cape in a handsome reddish color with a high neck and white trim. The coordinating vest is made from a gold metallic material and adds interest and authenticity to the cape's midsection. Underneath, a great pair of gray trousers completes the look. This would be an awesome costume to wear to an anime convention or costume contest event. Where will you wear it to?

Product Details:

-Made from high elasticity cotton
-Includes cape, pants and vest
-Available in men's sizes XXS-XXXL and children's size S and L (See size chart below for exact measurement information.)
-Custom alterations are offered on this item for an additional fee.
Customer Reviews
Gaara Red Costume for Men. Large Size

Reply:
Dear Sudarshan Sunuwar,
If you want to make an order on our site, pls link: http://www.milanoo.com/help/index-id-1.html .

since i got this costume, i wear it all the time, i feel i am real Gaara. COOL!

This is a fantastic costume. i totally love it. Naruto has been my all time favourite anime ever since i was a teenager and now that i am an avid cosplayer i love resorting to naruto for ideas and characters to dress up as. This costume looks really great and just like the one that gaara wears in the cartoon. I have had a lot of fun wearing it to anime conventions ever since i have received this costume. occasionally i even wear the trousers that come with this costume standalone with a regular tee or something and they look great like that too. But overall this costume is a great addition to my collection.
Customers Who View This Item Also Bought