Customers Also Viewed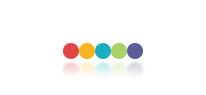 Description
| | | | |
| --- | --- | --- | --- |
| Source | Katekyo Hitman Reborn | Character | Chrome Dokuro |
| Components | Sash, Skirt, Top, Headgear | Anime&Manga Type | Fighting |
| Character Type | Japanese Anime | Height(bare feet)(inch) | Kid L :51¼-59¼, Kid S :43¼-51¼, Female 3XL :72¼-73½, Male 3XL :74¼-75½, Female XXL:70¼-71¾, Male XXL:72¼-73½, Female XL:68¼-69¾, Male XL:70¼-71¾, Female L:66¼-67¾, Male L:68¼-69¾, Female M:64¼-65¾, Male M :66¼-67¾, Female S:62¼-63¾, Male S:64¼-65¾, Female XS:60¼-61¾, Male XS:62¼-63¾, Female XXS:58¼-59¾, Male XXS :60¼-61¾ |
| Bust(inch) | Kid L :25½-29½, Kid S :21¾-25¼, Male 3XL :41¼-42¼, Male XXL:40¼-41, Female 3XL :38¼-39, Male XL:39-39¾, Female XXL:37¼-37¾, Male L:37¾-38½, Female XL:35¾-36½, Male M :36½-37½, Female L:34¾-35½, Male S:35½-36¼, Female M:33½-34¼, Male XS:34¼-35¼, Female S:32¼-33¼, Male XXS :33¼-33¾, Female XS:31¼-32, Female XXS:30-30¾ | Waist(inch) | Male XXL:35½-36¼, Male XL:34¼-35¼, Male L:33¼-33¾, Female 3XL :30¾-31½, Male M :32-32¾, Female XXL:29½-30¼, Male S:30¾-31½, Female XL:28¼-29¼, Male XS:29½-30¼, Female L:27¼-28, Male XXS :28¼-29¼, Female M:26-26¾, Female S:24¾-25½, Female XS:23½-24½, Female XXS:22½-23¼, Kid L :22½-27½, Kid S :19¾-22¼, Male 3XL :36½-37½ |
| Hip(inch) | Female S:35½-36¼, Female XS:34¼-35¼, Female XXS:33¼-33¾, Kid L :28¾-32¾, Kid S :23½-28¼, Male 3XL :41¾-42½, Male XXL:40½-41¼, Male XL:39¼-40¼, Male L:38¼-39, Male M :37¼-37¾, Male S:35¾-36½, Female 3XL :41¼-42¼, Male XS:34¾-35½, Female XXL:40¼-41, Male XXS :33½-34¼, Female XL:39-39¾, Female L:37¾-38½, Female M:36½-37½ | Weight | 0.79kg |
Make you the same as Chrome Dokuro in this Katekyo Hitman Reborn cosplay costume for cosplay show.
Customer Reviews
@ Damielle Parker- These items are made in China so they usually don\'t come in very large sizes (I don\'t have a valid reason why). I am 5\'5\" and 120 pounds but I fit the largest size (which was extra large according to a certain size chart) for another uniform based cosplay. I\'m not entirely sure what it\'s like here but I said what I knew. Good luck!

wer i can send my payment for the costume?

Reply:
Dear MA. JANINE S. BELARDO,
we accept ; paypal , western union, credit card as well as wine transfer

I like the design of this costume. Simply change the black lines to blue lines is fantastic! And the belt is so cool that some of my friends have given me compliments. Like this costume.......