Customers Also Viewed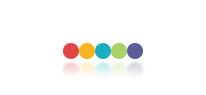 Description
| | | | |
| --- | --- | --- | --- |
| Source | Gintama Cosplay | Character | Sakata Gintoki |
| Components | Top, Sash, Overcoat, Belt, Pants | Fabric | Lining, Uniform Cloth |
| Anime&Manga Type | Humorous | Character Type | Japanese Anime |
| Height(bare feet)(inch) | Female Plus XXXL:72¾, Male XS:62¼-63¾, Kid L :51¼-59¼, Male Plus XXXL:76¾, Male XXS :60¼-61¾, Kid S :43¼-51¼, Female Plus XXL:70¾, Female Plus XL:69, Male 3XL :74¼-75½, Male Plus XXL:74¾, Female 3XL :72¼-73½, Male XXL:72¼-73½, Male Plus XL:72¾, Female XXL:70¼-71¾, Female Plus L:67, Female L:66¼-67¾, Male XL:70¼-71¾, Female Plus M:65, Male Plus L:70¾, Female Plus S:63, Male Plus M:69, Female M:64¼-65¾, Male L:68¼-69¾, Female S:62¼-63¾, Male M :66¼-67¾, Female Plus XS:61¼, Male Plus S:67, Male S:64¼-65¾, Female XS:60¼-61¾, Female XL:68¼-69¾, Male Plus XS:65, Female XXS:58¼-59¾ | Bust(inch) | Kid L :25½-29½, Female XXS:30-30¾, Kid S :21¾-25¼, Female Plus XXL:44½-45¾, Male XXS :33¼-33¾, Male Plus XXXL:50½-53¼, Female 3XL :38¼-39, Male Plus XXL:48¼-50, Female Plus XL:42¼-44¼, Male 3XL :41¼-42¼, Female XXL:37¼-37¾, Male XXL:40¼-41, Female Plus L:38¼-40½, Male Plus XL:45-47¾, Female Plus M:35¾-37¼, Male Plus L:42¼-44½, Female L:34¾-35½, Male XL:39-39¾, Male Plus M:39-39¾, Female M:33½-34¼, Male L:37¾-38½, Female Plus S:33¾-35¼, Female S:32¼-33¼, Male M :36½-37½, Female Plus XS:32-33¼, Male Plus S:36¼-38¼, Female XS:31¼-32, Male S:35½-36¼, Female XL:35¾-36½, Male Plus XS:33¾-35¼, Male XS:34¼-35¼, Female Plus XXXL:46¼-46¾ |
| Waist(inch) | Male XS:29½-30¼, Female Plus XXXL:39-44¼, Female XXS:22½-23¼, Female Plus XXL:37¼-38½, Male Plus XXXL:44¼-46¼, Male XXS :28¼-29¼, Kid S :19¾-22¼, Female Plus XL:34¾-36½, Male 3XL :36½-37½, Female 3XL :30¾-31½, Male Plus XXL:41-43, Female XXL:29½-30¼, Female Plus L:31½-33¼, Male Plus XL:38¼-39, Male XXL:35½-36¼, Female Plus M:28-29¼, Male Plus L:35¼-37¼, Female L:27¼-28, Male XL:34¼-35¼, Female Plus S:26-27¼, Female M:26-26¾, Male L:33¼-33¾, Male Plus M:32-33¾, Male Plus S:30-31¼, Female S:24¾-25½, Male M :32-32¾, Female Plus XS:23¼-25¼, Female XS:23½-24½, Male Plus XS:28-29¼, Female XL:28¼-29¼, Male S:30¾-31½, Kid L :22½-27½ | Hip(inch) | Female XXS:33¼-33¾, Kid L :28¾-32¾, Male XS:34¾-35½, Female Plus XXXL:48¾-52, Male XXS :33½-34¼, Kid S :23½-28¼, Female Plus XXL:46¾-48½, Male Plus XXXL:50½-54, Female 3XL :41¼-42¼, Male 3XL :41¾-42½, Male Plus XXL:48¾-50¾, Female Plus XL:44¼-46½, Female Plus L:41-43, Male Plus XL:45¾-47¾, Male XXL:40½-41¼, Female XXL:40¼-41, Male Plus L:43-48¾, Male XL:39¼-40¼, Female Plus M:38¼-39, Female L:37¾-38½, Male L:38¼-39, Male Plus M:39¾-41¾, Female M:36½-37½, Female Plus S:35¾-37¼, Male M :37¼-37¾, Female Plus XS:33¾-35¼, Male Plus S:37¼-39, Female S:35½-36¼, Female XL:39-39¾, Male Plus XS:34¾-37¼, Female XS:34¼-35¼, Male S:35¾-36½ |
| Weight | 1.26kg | | |
If you're looking for the perfect costume for an anime convention or party, why not dress up as the famous Gintoki Sakata? This Gin Tama costume features a high-collar black jacket with red trim topped with a traditional Japanese kimono with belted sash. Black trousers are worn underneath and the sleeves and hemline of the kimono have attractive details in different shades of blue. Paired with the included sword, it's the perfect costume for any Gin Tama enthusiast.

Product Details:

-Includes shirt, jacket, belted sash, trousers and sword
-Crafted from breathable cotton fabric
-Available in sizes XXS to XXXL
-Limited kid sizes available
-Custom alterations are available upon request at an additional cost

Customer Reviews
I was amazed about how great is this suit and about fast shipping , it\'s value is great if you compares it its quality 

This costume is amazing and wonderful. I was so happy when i received it and i was astonished. The design of the costume is unique and appealing to look at. The mixture of colors makes the costume to be very smart. The jacket has been made of high quality. I have never imagined that one day i am going to have a Gintoki Sakata. I mostly see this costume on magazines and newspapers. The price is okay i have no complains about that. I salute milanoo for making me happy.

I ordered this costume for my son,and I got it yesterdat, It is really amazing when I son wear it!
Customers Who View This Item Also Bought