Customers Also Viewed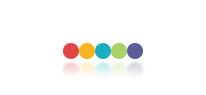 Description
| | | | |
| --- | --- | --- | --- |
| Source | Final Fantasy Cosplay | Components | Sash, Pauldron, Overcoat, Cloak, Fanny Pack, Cravat, Weapon, Pants |
| Type | Sets | Character Type | Game |
| Height(bare feet)(inch) | Female 3XL :72¼-73½, Male XXL:72¼-73½, Male Plus XL:72¾, Female XXL:70¼-71¾, Female Plus L:67, Female L:66¼-67¾, Male XL:70¼-71¾, Female Plus M:65, Male Plus L:70¾, Female Plus S:63, Male Plus M:69, Female M:64¼-65¾, Male L:68¼-69¾, Female S:62¼-63¾, Male M :66¼-67¾, Female Plus XS:61¼, Male Plus S:67, Male S:64¼-65¾, Female XL:68¼-69¾, Male Plus XS:65, Female XS:60¼-61¾, Female XXS:58¼-59¾, Female Plus XXXL:72¾, Male XS:62¼-63¾, Kid L :51¼-59¼, Male Plus XXXL:76¾, Male XXS :60¼-61¾, Kid S :43¼-51¼, Female Plus XXL:70¾, Female Plus XL:69, Male Plus XXL:74¾, Male 3XL :74¼-75½ | Bust(inch) | Male 3XL :41¼-42¼, Female XXL:37¼-37¾, Male XXL:40¼-41, Female Plus L:38¼-40½, Male Plus XL:45-47¾, Female L:34¾-35½, Male XL:39-39¾, Female Plus M:35¾-37¼, Male Plus L:42¼-44½, Female M:33½-34¼, Male Plus M:39-39¾, Male L:37¾-38½, Female Plus S:33¾-35¼, Female S:32¼-33¼, Male M :36½-37½, Female Plus XS:32-33¼, Male Plus S:36¼-38¼, Female XS:31¼-32, Male S:35½-36¼, Female XL:35¾-36½, Male Plus XS:33¾-35¼, Male XS:34¼-35¼, Female Plus XXXL:46¼-46¾, Kid L :25½-29½, Female XXS:30-30¾, Kid S :21¾-25¼, Female Plus XXL:44½-45¾, Male XXS :33¼-33¾, Male Plus XXXL:50½-53¼, Male Plus XXL:48¼-50, Female 3XL :38¼-39, Female Plus XL:42¼-44¼ |
| Waist(inch) | Male Plus XXL:41-43, Male Plus XL:38¼-39, Female XXL:29½-30¼, Female Plus L:31½-33¼, Male XXL:35½-36¼, Female Plus M:28-29¼, Male Plus L:35¼-37¼, Female L:27¼-28, Male XL:34¼-35¼, Female Plus S:26-27¼, Female M:26-26¾, Male L:33¼-33¾, Male Plus M:32-33¾, Male Plus S:30-31¼, Female S:24¾-25½, Male M :32-32¾, Female Plus XS:23¼-25¼, Female XS:23½-24½, Male Plus XS:28-29¼, Female XL:28¼-29¼, Male S:30¾-31½, Kid L :22½-27½, Male XS:29½-30¼, Female Plus XXXL:39-44¼, Female XXS:22½-23¼, Female Plus XXL:37¼-38½, Male Plus XXXL:44¼-46¼, Male XXS :28¼-29¼, Kid S :19¾-22¼, Female Plus XL:34¾-36½, Male 3XL :36½-37½, Female 3XL :30¾-31½ | Hip(inch) | Female Plus XL:44¼-46½, Female Plus L:41-43, Male Plus XL:45¾-47¾, Female XXL:40¼-41, Male XXL:40½-41¼, Male XL:39¼-40¼, Male Plus L:43-48¾, Female L:37¾-38½, Female Plus M:38¼-39, Male L:38¼-39, Male Plus M:39¾-41¾, Female M:36½-37½, Female Plus S:35¾-37¼, Male M :37¼-37¾, Female Plus XS:33¾-35¼, Male Plus S:37¼-39, Female S:35½-36¼, Female XL:39-39¾, Male Plus XS:34¾-37¼, Female XS:34¼-35¼, Male S:35¾-36½, Female XXS:33¼-33¾, Kid L :28¾-32¾, Female Plus XXXL:48¾-52, Male XS:34¾-35½, Male XXS :33½-34¼, Kid S :23½-28¼, Female Plus XXL:46¾-48½, Male Plus XXXL:50½-54, Male Plus XXL:48¾-50¾, Female 3XL :41¼-42¼, Male 3XL :41¾-42½ |
| Weight | 0.40kg | | |
Final Fantasy fans that have been looking for true to life character costuem from the series, look no further. This one is fantastic! It starts of with a nice pair of white trousers and a long sleeved jacket is worn over it that is accented with buckles, shoulder pieces and other hardware that you add yourself (included). A handsome bag with the series insignia is worn across the body and add a very nice touch of authenticity. Finally, a super red cape is worn over the shoulders and features a gold fob to keep it in place. This would make a great addition to anyone's Cosplay wardrobe.
Customer Reviews
Now this is what i call quality. Milanoo has led up to its fantastic reputation once again and has delivered a great product. I keep coming back to milanoo for all my clothing needs and the huge range they have for cosplay is wonderful. Final fantasy being my favourite anime is also my first choice for cosplay ideas. So when i saw this costume i decided that i would but it. The price seemed a bit on the high side this time but i've got such great deals that i could indulge this time. The fitting is great and all detains are paid attention to like the pack and the cravat too. Great product milanoo

The thing I love about milanoo is that they stock literally everything. I have been buying stuff and dresses for myself from here for a couple of years now and now with this costume, I have found the perfect birthday gift for my 12 year old as well. The costume is amazing and I can vouch for its authenticity as my kid loves it. The price is quite reasonable for a product of this quality. Such a costume would have cost me twice this amount in the market. The quality is good, the fit seems to be great as well and I'm happy with the purchase. Once again, thanks to milanoo for a great product!

It's even better than I thought it would be. I am very pleased and will be purchasing more costumes from here in the future.
Customers Who View This Item Also Bought