Customers Also Viewed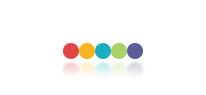 Description
| | | | |
| --- | --- | --- | --- |
| Source | Black Butler Cosplay | Character | Undertaker |
| Components | Top, Sash, Overcoat, Hat, Pants | Fabric | Uniform Cloth |
| Anime&Manga Type | Amorous | Type | Sets |
| Character Type | Japanese Anime | Height(bare feet)(inch) | Male XXS :60¼-61¾, Kid S :43¼-51¼, Female Plus XXL:70¾, Female Plus XL:69, Male Plus XXL:74¾, Male 3XL :74¼-75½, Female 3XL :72¼-73½, Male XXL:72¼-73½, Male Plus XL:72¾, Female XXL:70¼-71¾, Female Plus L:67, Female L:66¼-67¾, Male XL:70¼-71¾, Female Plus M:65, Male Plus L:70¾, Female Plus S:63, Male Plus M:69, Female M:64¼-65¾, Male L:68¼-69¾, Female S:62¼-63¾, Male M :66¼-67¾, Female Plus XS:61¼, Male Plus S:67, Male S:64¼-65¾, Female XL:68¼-69¾, Male Plus XS:65, Female XS:60¼-61¾, Female XXS:58¼-59¾, Female Plus XXXL:72¾, Male XS:62¼-63¾, Kid L :51¼-59¼, Male Plus XXXL:76¾ |
| Bust(inch) | Female Plus XXL:44½-45¾, Male XXS :33¼-33¾, Male Plus XXXL:50½-53¼, Male Plus XXL:48¼-50, Female 3XL :38¼-39, Female Plus XL:42¼-44¼, Male 3XL :41¼-42¼, Female XXL:37¼-37¾, Male XXL:40¼-41, Female Plus L:38¼-40½, Male Plus XL:45-47¾, Female L:34¾-35½, Male XL:39-39¾, Female Plus M:35¾-37¼, Male Plus L:42¼-44½, Female M:33½-34¼, Male Plus M:39-39¾, Male L:37¾-38½, Female Plus S:33¾-35¼, Female S:32¼-33¼, Male M :36½-37½, Female Plus XS:32-33¼, Male Plus S:36¼-38¼, Female XS:31¼-32, Male S:35½-36¼, Female XL:35¾-36½, Male Plus XS:33¾-35¼, Female Plus XXXL:46¼-46¾, Male XS:34¼-35¼, Kid L :25½-29½, Female XXS:30-30¾, Kid S :21¾-25¼ | Waist(inch) | Male Plus XXXL:44¼-46¼, Male XXS :28¼-29¼, Kid S :19¾-22¼, Female Plus XL:34¾-36½, Male 3XL :36½-37½, Female 3XL :30¾-31½, Male Plus XXL:41-43, Female XXL:29½-30¼, Female Plus L:31½-33¼, Male Plus XL:38¼-39, Male XXL:35½-36¼, Female Plus M:28-29¼, Male Plus L:35¼-37¼, Female L:27¼-28, Male XL:34¼-35¼, Female Plus S:26-27¼, Female M:26-26¾, Male L:33¼-33¾, Male Plus M:32-33¾, Male Plus S:30-31¼, Female S:24¾-25½, Male M :32-32¾, Female Plus XS:23¼-25¼, Male Plus XS:28-29¼, Female XS:23½-24½, Female XL:28¼-29¼, Male S:30¾-31½, Kid L :22½-27½, Male XS:29½-30¼, Female Plus XXXL:39-44¼, Female XXS:22½-23¼, Female Plus XXL:37¼-38½ |
| Hip(inch) | Kid S :23½-28¼, Female Plus XXL:46¾-48½, Male Plus XXXL:50½-54, Male Plus XXL:48¾-50¾, Female 3XL :41¼-42¼, Male 3XL :41¾-42½, Female Plus XL:44¼-46½, Female Plus L:41-43, Male Plus XL:45¾-47¾, Female XXL:40¼-41, Male XXL:40½-41¼, Male XL:39¼-40¼, Male Plus L:43-48¾, Female L:37¾-38½, Female Plus M:38¼-39, Male L:38¼-39, Male Plus M:39¾-41¾, Female M:36½-37½, Female Plus S:35¾-37¼, Male M :37¼-37¾, Female Plus XS:33¾-35¼, Male Plus S:37¼-39, Female S:35½-36¼, Female XL:39-39¾, Male Plus XS:34¾-37¼, Male S:35¾-36½, Female XS:34¼-35¼, Female XXS:33¼-33¾, Kid L :28¾-32¾, Female Plus XXXL:48¾-52, Male XS:34¾-35½, Male XXS :33½-34¼ | Weight | 1.54kg |
Look!Is it the black butler undertaker cosplay costume that you find?I'm sure you will fall in love with this special black butler undertaker cosplay costume at you first glance.The black overcoat,jacket,trousers,hat and white cape are the same as anime!Don't you want put in on?Why not,come on!
Customer Reviews
The undercoat is wrong it\'s supposed to be a button up and is knee length, the overcoat buttons are white. The colour for the knot tie is wrong it\'s supposed to be grey not white. There\'s a art work with clear pictures here: http://s5.tinypic.com/ezlae.jpg

Reply:
Dear katsara-yuki,
Thank you so much for your kindly notice ,i will refer it to our relevent workers to fix it. Look forward to hearing more sugggestion from you.

The shipping was fast and when i got it it was a great product and i will be shopping in this site more often

Reply:
Dear Grear Item,
Thanks for your support.

The sleeves on the outfit are supposed to be longer so they drape over your hands when you lift them but the under shirt is supposed to stop at your wrist.
Product Q&A
product information

Is it possible to buy the Undertaker's hat?

28/5/2012 By Mwahaha

that hat is included in this unite.
how long does it take to ship? cuz theres only a few days till holloween and i don't get any money for like a week...and i wanna be undertaker for holloween

20/10/2011 By madame grell

The whole time we need for an order is the shipping time plus processing time in total. You can find processing time listed under the shown pictures, come in business days, and shipping time usually takes 5-7 business days.
Could you modify the Undertaker cosplay to be ore accurate?

For example, as mentioned in katsara-yuki's review, the undercoat being knee length and button up, the overcoat having white buttons and the sash being grey, not white?

4/1/2016 By Antonio

I'm afraid the alteration is unable to be fulfilled due to the style has been fixed on and there's no way to change the structure of the costume.
Customers Who View This Item Also Bought