Customers Also Viewed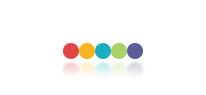 Description
| | | | |
| --- | --- | --- | --- |
| Source | Black Butler Cosplay | Character | Sebastian Michaelis |
| Components | Vest, Top, Shirt, Gloves, Cravat, Pants | Fabric | Cotton, Uniform Cloth |
| Anime&Manga Type | Amorous | Type | Sets |
| Character Type | Japanese Anime | Height(bare feet)(inch) | Female Plus L:67, Female L:66¼-67¾, Male XL:70¼-71¾, Female Plus M:65, Male Plus L:70¾, Female Plus S:63, Male Plus M:69, Female M:64¼-65¾, Male L:68¼-69¾, Female S:62¼-63¾, Male M :66¼-67¾, Female Plus XS:61¼, Male Plus S:67, Male S:64¼-65¾, Female XS:60¼-61¾, Female XL:68¼-69¾, Male Plus XS:65, Female XXS:58¼-59¾, Female Plus XXXL:72¾, Male XS:62¼-63¾, Kid L :51¼-59¼, Male Plus XXXL:76¾, Male XXS :60¼-61¾, Kid S :43¼-51¼, Female Plus XXL:70¾, Female Plus XL:69, Male 3XL :74¼-75½, Male Plus XXL:74¾, Female 3XL :72¼-73½, Male XXL:72¼-73½, Male Plus XL:72¾, Female XXL:70¼-71¾ |
| Bust(inch) | Male Plus XL:45-47¾, Male Plus L:42¼-44½, Female L:34¾-35½, Male XL:39-39¾, Female Plus M:35¾-37¼, Male Plus M:39-39¾, Female M:33½-34¼, Male L:37¾-38½, Female Plus S:33¾-35¼, Female S:32¼-33¼, Male M :36½-37½, Female Plus XS:32-33¼, Male Plus S:36¼-38¼, Female XS:31¼-32, Male S:35½-36¼, Female XL:35¾-36½, Male Plus XS:33¾-35¼, Male XS:34¼-35¼, Female Plus XXXL:46¼-46¾, Kid L :25½-29½, Female XXS:30-30¾, Kid S :21¾-25¼, Female Plus XXL:44½-45¾, Male XXS :33¼-33¾, Male Plus XXXL:50½-53¼, Female 3XL :38¼-39, Male Plus XXL:48¼-50, Female Plus XL:42¼-44¼, Male 3XL :41¼-42¼, Female XXL:37¼-37¾, Female Plus L:38¼-40½, Male XXL:40¼-41 | Waist(inch) | Female Plus M:28-29¼, Male Plus L:35¼-37¼, Female L:27¼-28, Male XL:34¼-35¼, Female Plus S:26-27¼, Female M:26-26¾, Male L:33¼-33¾, Male Plus M:32-33¾, Male Plus S:30-31¼, Female S:24¾-25½, Male M :32-32¾, Female Plus XS:23¼-25¼, Female XS:23½-24½, Male Plus XS:28-29¼, Female XL:28¼-29¼, Male S:30¾-31½, Kid L :22½-27½, Male XS:29½-30¼, Female Plus XXXL:39-44¼, Female XXS:22½-23¼, Female Plus XXL:37¼-38½, Male Plus XXXL:44¼-46¼, Male XXS :28¼-29¼, Kid S :19¾-22¼, Female Plus XL:34¾-36½, Male 3XL :36½-37½, Female 3XL :30¾-31½, Male Plus XXL:41-43, Female Plus L:31½-33¼, Male Plus XL:38¼-39, Female XXL:29½-30¼, Male XXL:35½-36¼ |
| Hip(inch) | Female XXL:40¼-41, Male XXL:40½-41¼, Male Plus L:43-48¾, Male XL:39¼-40¼, Female L:37¾-38½, Female Plus M:38¼-39, Male L:38¼-39, Male Plus M:39¾-41¾, Female M:36½-37½, Female Plus S:35¾-37¼, Male M :37¼-37¾, Female Plus XS:33¾-35¼, Male Plus S:37¼-39, Female S:35½-36¼, Female XL:39-39¾, Male Plus XS:34¾-37¼, Female XS:34¼-35¼, Male S:35¾-36½, Female XXS:33¼-33¾, Kid L :28¾-32¾, Male XS:34¾-35½, Female Plus XXXL:48¾-52, Male XXS :33½-34¼, Kid S :23½-28¼, Female Plus XXL:46¾-48½, Male Plus XXXL:50½-54, Female 3XL :41¼-42¼, Male 3XL :41¾-42½, Male Plus XXL:48¾-50¾, Female Plus XL:44¼-46½, Female Plus L:41-43, Male Plus XL:45¾-47¾ | Weight | 1.50kg |
If you want to act the KuroShitsuji, this suit is indispensable. In the story, KuroShitsuji is responsible for take care of a 12 years old childe. He has an agreement with his master. The job of deacon is to service. They are required to dress up with swallowtail and necktie. This cosplay costume is just the meet the wearing demands of KuroShitsuji. Black means serious, earnest and holy. Two row of button add bright to the clothes. The beautifully designed, classic black tailcoat meets the highest standard of first class grade. Make you the same as character in this Black Butler Kuro Shitsuji cospaly costume for cosplay show.
Product Details:
- Tuxedo design
- Gloves are included.
-Custom alterations are offered on this product for an additional charge.

Customer Reviews
Wow... This is a great costume! I sent my measurements in and once I tried it on, it was perfect. Sooo perfect that I would wear the dress shirt, tie, and vest out casually! It came with a chain and the lapel too. The gloves are the are the only things that don't look good in my opinion but that isn't an issue because I could just purchase some else where. This product is great.
Product Q&A
How long is the shipping if I order without the tailor made?

I need to know the time it will take for the order to be shipped. If you count the processing and shipping, just give me the total days it will take.

22/9/2014 By John

The items still needs almost 11 business days to be processed, and the expedited shipping time needs 3 to 5 days and the standard needs 5 to 7 days ( the shipping time depends on the country), so generally, the totall time would be around 14 days to 22 days.
Should I bind my chest and then take my measurements?

I'll be binding while wearing the costume. :D Sorry, I'm a newbie with cosplay. v.v'

1/1/2014 By Shannon

Yes, we do suggest you to do so.
How long will it take to ship if I get it tailor made?

None of the sizes will fit me exactly, I'm all over the place and need it tailor made. I don't care about the price only how long it takes to get to me.

4/10/2013 By Netari

8-12 business days for processing and 5-7 days for shipping.
Customers Who View This Item Also Bought