Customers Also Viewed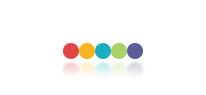 Description
| | | | |
| --- | --- | --- | --- |
| Source | Axis Powers Hetalia | Components | Sash, Top, Tie, Shirt, Pants |
| Fabric | Cotton, Lining, Uniform Cloth | Anime&Manga Type | Political |
| Type | Sets | Character Type | Japanese Anime |
| Height(bare feet)(inch) | Female 3XL :72¼-73½, Male XXL:72¼-73½, Male Plus XL:72¾, Female XXL:70¼-71¾, Female Plus L:67, Female L:66¼-67¾, Male XL:70¼-71¾, Female Plus M:65, Male Plus L:70¾, Female Plus S:63, Male Plus M:69, Female M:64¼-65¾, Male L:68¼-69¾, Female S:62¼-63¾, Male M :66¼-67¾, Female Plus XS:61¼, Male Plus S:67, Male S:64¼-65¾, Female XS:60¼-61¾, Female XL:68¼-69¾, Male Plus XS:65, Female XXS:58¼-59¾, Female Plus XXXL:72¾, Male XS:62¼-63¾, Kid L :51¼-59¼, Male Plus XXXL:76¾, Male XXS :60¼-61¾, Kid S :43¼-51¼, Female Plus XXL:70¾, Female Plus XL:69, Male Plus XXL:74¾, Male 3XL :74¼-75½ | Bust(inch) | Male 3XL :41¼-42¼, Female XXL:37¼-37¾, Male XXL:40¼-41, Female Plus L:38¼-40½, Male Plus XL:45-47¾, Female L:34¾-35½, Male XL:39-39¾, Female Plus M:35¾-37¼, Male Plus L:42¼-44½, Female M:33½-34¼, Male Plus M:39-39¾, Male L:37¾-38½, Female Plus S:33¾-35¼, Female S:32¼-33¼, Male M :36½-37½, Female Plus XS:32-33¼, Male Plus S:36¼-38¼, Female XS:31¼-32, Male S:35½-36¼, Female XL:35¾-36½, Male Plus XS:33¾-35¼, Male XS:34¼-35¼, Female Plus XXXL:46¼-46¾, Kid L :25½-29½, Female XXS:30-30¾, Kid S :21¾-25¼, Female Plus XXL:44½-45¾, Male XXS :33¼-33¾, Male Plus XXXL:50½-53¼, Male Plus XXL:48¼-50, Female 3XL :38¼-39, Female Plus XL:42¼-44¼ |
| Waist(inch) | Male Plus XXL:41-43, Male Plus XL:38¼-39, Female XXL:29½-30¼, Female Plus L:31½-33¼, Male XXL:35½-36¼, Female Plus M:28-29¼, Male Plus L:35¼-37¼, Female L:27¼-28, Male XL:34¼-35¼, Female Plus S:26-27¼, Female M:26-26¾, Male L:33¼-33¾, Male Plus M:32-33¾, Male Plus S:30-31¼, Female S:24¾-25½, Male M :32-32¾, Female Plus XS:23¼-25¼, Female XS:23½-24½, Male Plus XS:28-29¼, Female XL:28¼-29¼, Male S:30¾-31½, Kid L :22½-27½, Male XS:29½-30¼, Female Plus XXXL:39-44¼, Female XXS:22½-23¼, Female Plus XXL:37¼-38½, Male Plus XXXL:44¼-46¼, Kid S :19¾-22¼, Male XXS :28¼-29¼, Female Plus XL:34¾-36½, Male 3XL :36½-37½, Female 3XL :30¾-31½ | Hip(inch) | Female Plus XL:44¼-46½, Female Plus L:41-43, Male Plus XL:45¾-47¾, Female XXL:40¼-41, Male XXL:40½-41¼, Male XL:39¼-40¼, Male Plus L:43-48¾, Female L:37¾-38½, Female Plus M:38¼-39, Male L:38¼-39, Male Plus M:39¾-41¾, Female M:36½-37½, Female Plus S:35¾-37¼, Male M :37¼-37¾, Female Plus XS:33¾-35¼, Male Plus S:37¼-39, Female S:35½-36¼, Female XL:39-39¾, Male Plus XS:34¾-37¼, Female XS:34¼-35¼, Male S:35¾-36½, Female XXS:33¼-33¾, Kid L :28¾-32¾, Male XS:34¾-35½, Female Plus XXXL:48¾-52, Male XXS :33½-34¼, Kid S :23½-28¼, Female Plus XXL:46¾-48½, Male Plus XXXL:50½-54, Male Plus XXL:48¾-50¾, Female 3XL :41¼-42¼, Male 3XL :41¾-42½ |
| Weight | 1.13kg | | |
Axis Powers fans, now you can dress like your favorite series character in this great Hetalia uniform. It features a nice black dress shirt with long sleeves, button down front and a great blue tie for accent and interest. On top, a handsome jacket with four buttoned pockets, black turn down collar and black trimmed cuffs is worn. A pair of matching tailored trousers are worn underneath for a clean, polished look. The belt is the perfect finishing touches and is included in this design.

Product Details:

- Includes jacket, pants, tie, shirt, belt
- Made from 65% Cotton 35% Polyester
- Custom tailoring options are available on this item.

Customer Reviews
This cosplay is really well made! Fits really good and it looks perfectly like the original. The buttons of the jacket are the only thing not so perfect, because they could easily fall off, but if you are careful they will not fall :) It is one of my favourite ones!

Translate

it looks amazing so im gonna save up as much as i can for it!

Reply:
Dear Name,
The costume is so amazing that we have sold many of them already.

I love this design for North Italy\'s uniform -- though too bad that the price went up. It\'d be awesome if the price went down a bit. Same with the other cosplays. Good job though!

Reply:
Dear Leah,
For both the design and the quality of the Modern Axis Powers Hetalia 3rd 65% Cotton 35% Polyester Mens Cosplay Costume Outfit are the first- class. And comparing with the marketing price, we have been relatively low- price. So the costume is totally deserving the price!
Product Q&A
where it is shipped from?

Might I ask if the size chart is apropriate for people of the US and where it is shipped from? I once ordered a cosplay costume from Hong Kong, and the costume was much too small for me, though I had put in all my measurements in correctly, and I'd hate for that to happen again.

21/11/2011 By Glenn

I would like to suggest our customer that to choose the size based on our size chart in which we have displayed the measurements of all parts instead of the usual size you wear. And we are in China .